If you are receiving an error in Outlook when trying to send mail, or connect your email, you will likely need to turn on outgoing SMTP Authentication.
Error:
Send test email message: The server responded: 550 SMTP AUTH is required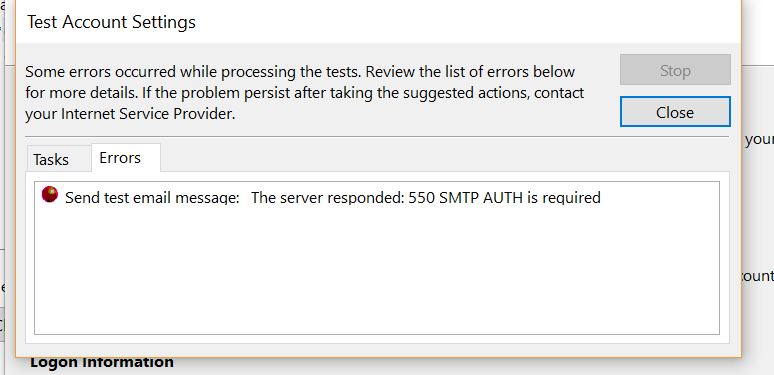 Step 1
In Outlook, click File.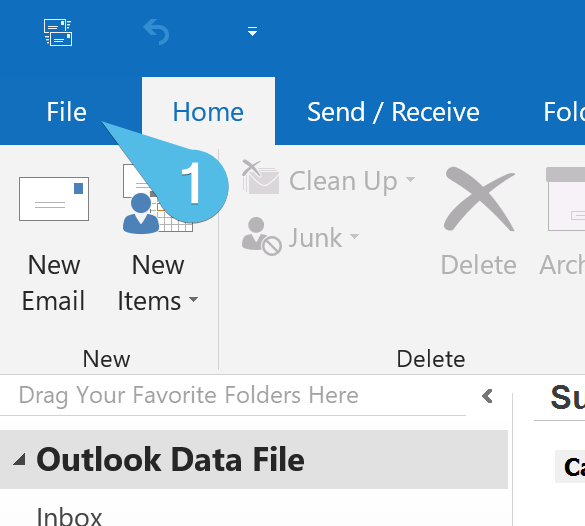 Step 2
Click the Account Settings drop-down, then click Account Settings.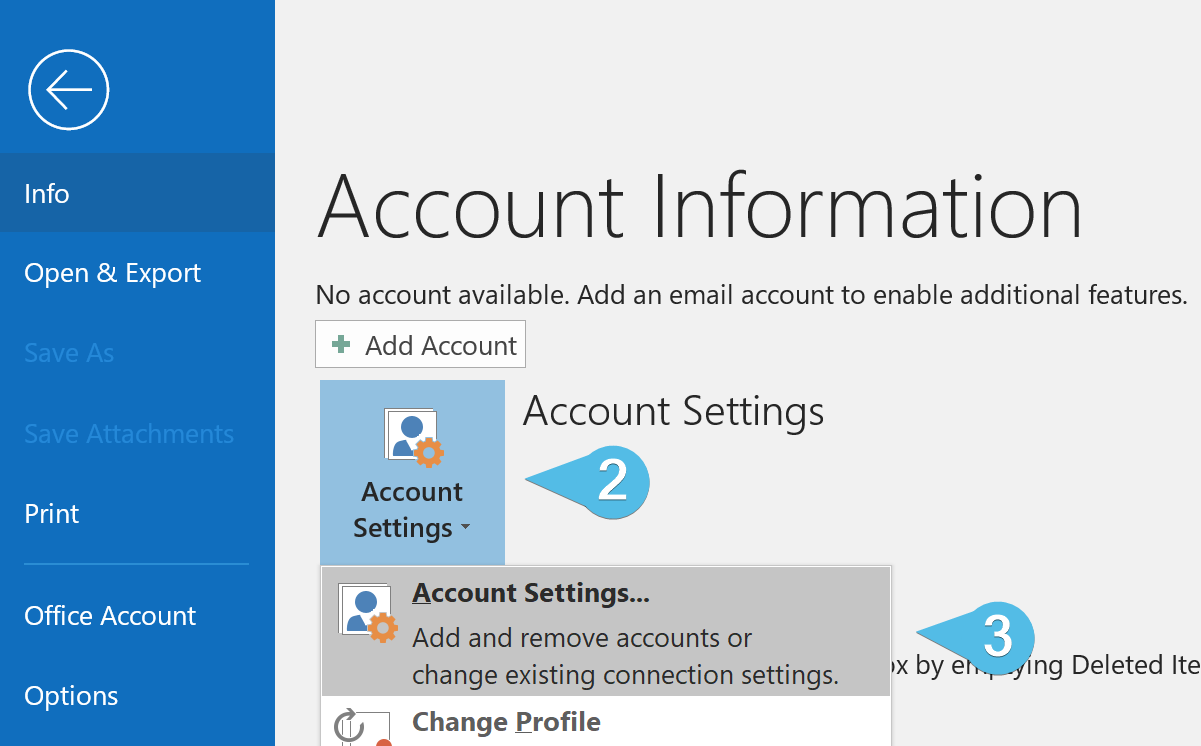 Step 3
Double click the account you would like to edit.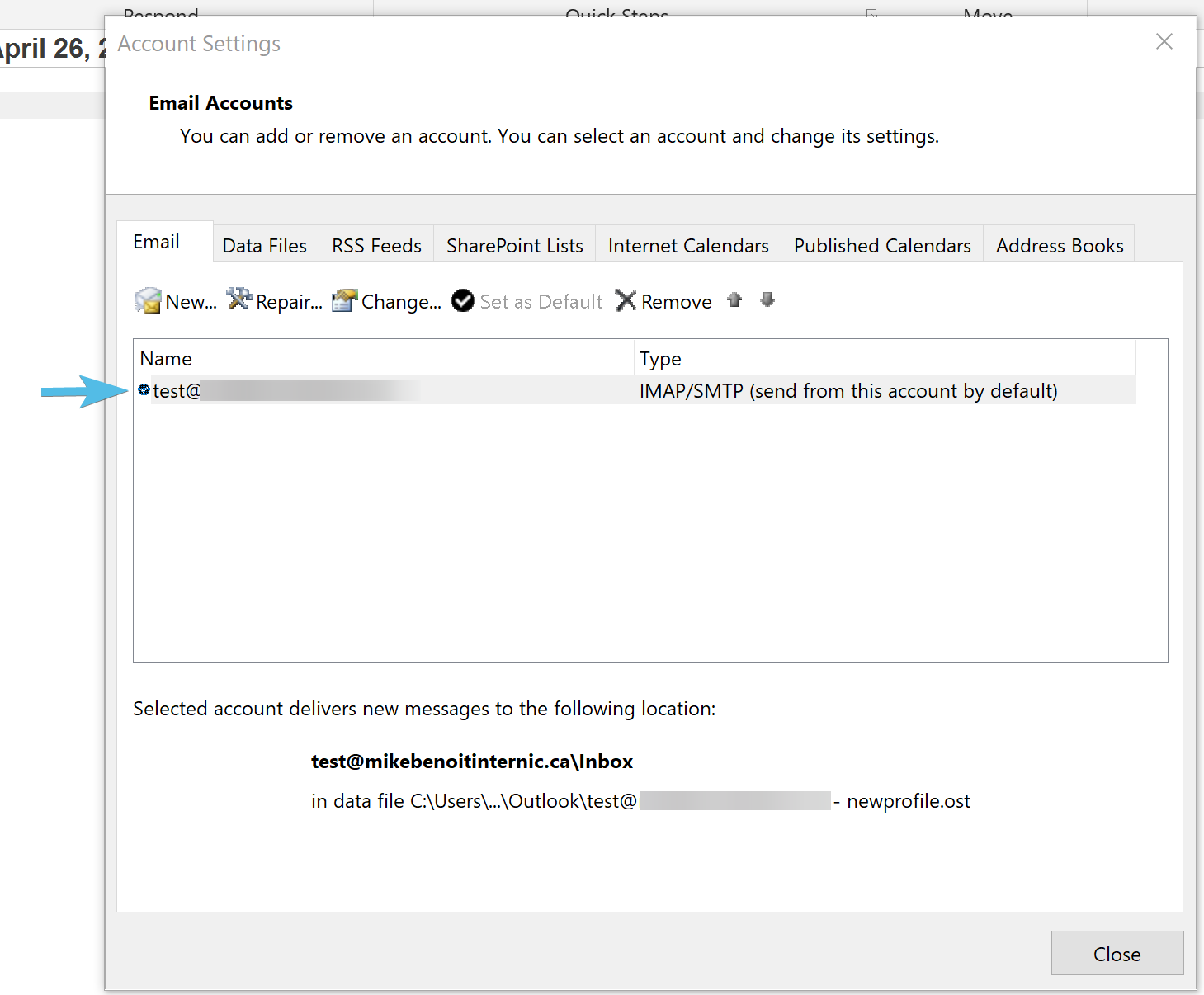 Step 4
Click More Settings.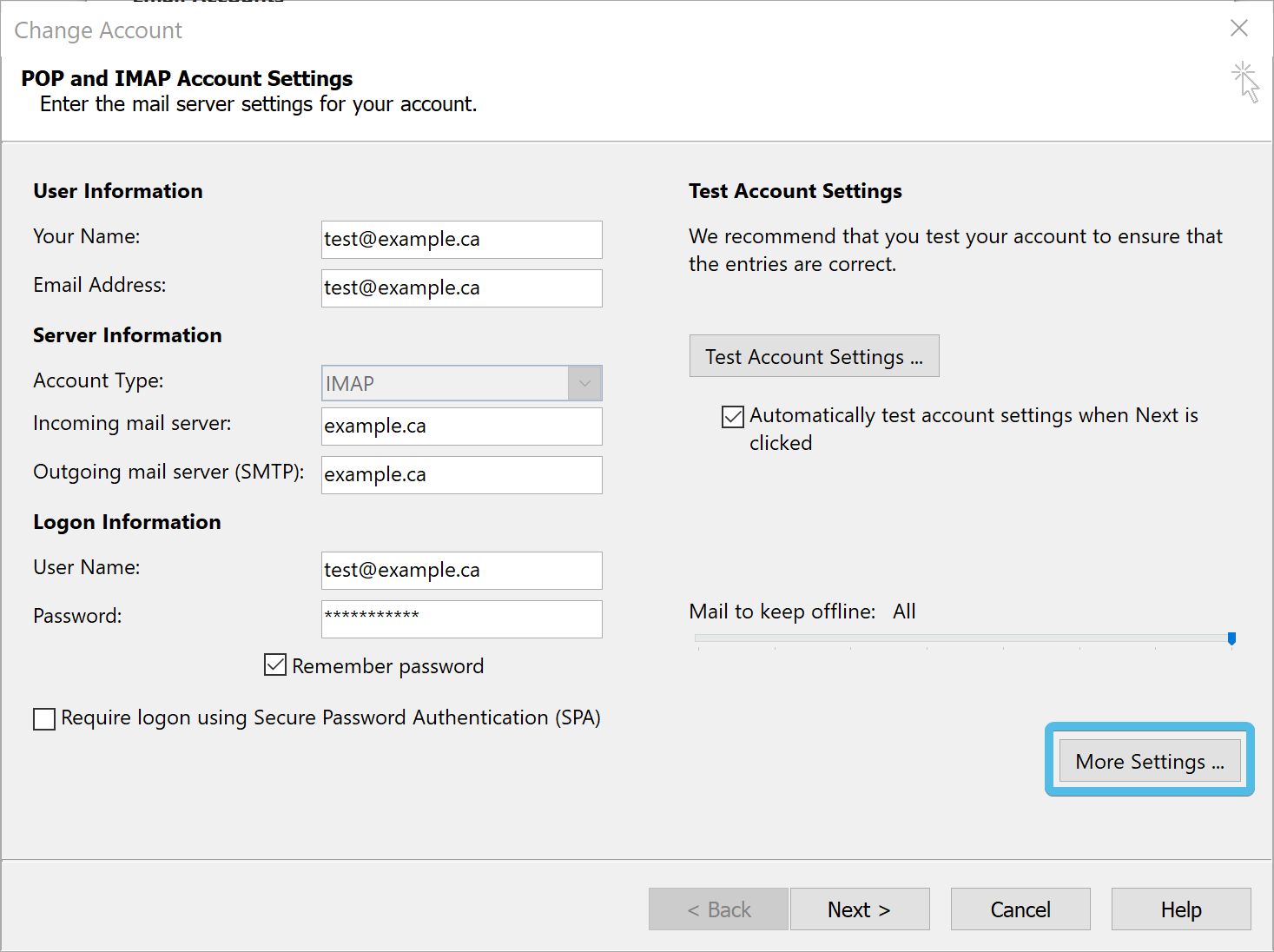 Step 5
Under the Outgoing Server tab, select:
My outgoing server (SMTP) requires authentication; and
Use same settings as my incoming mail server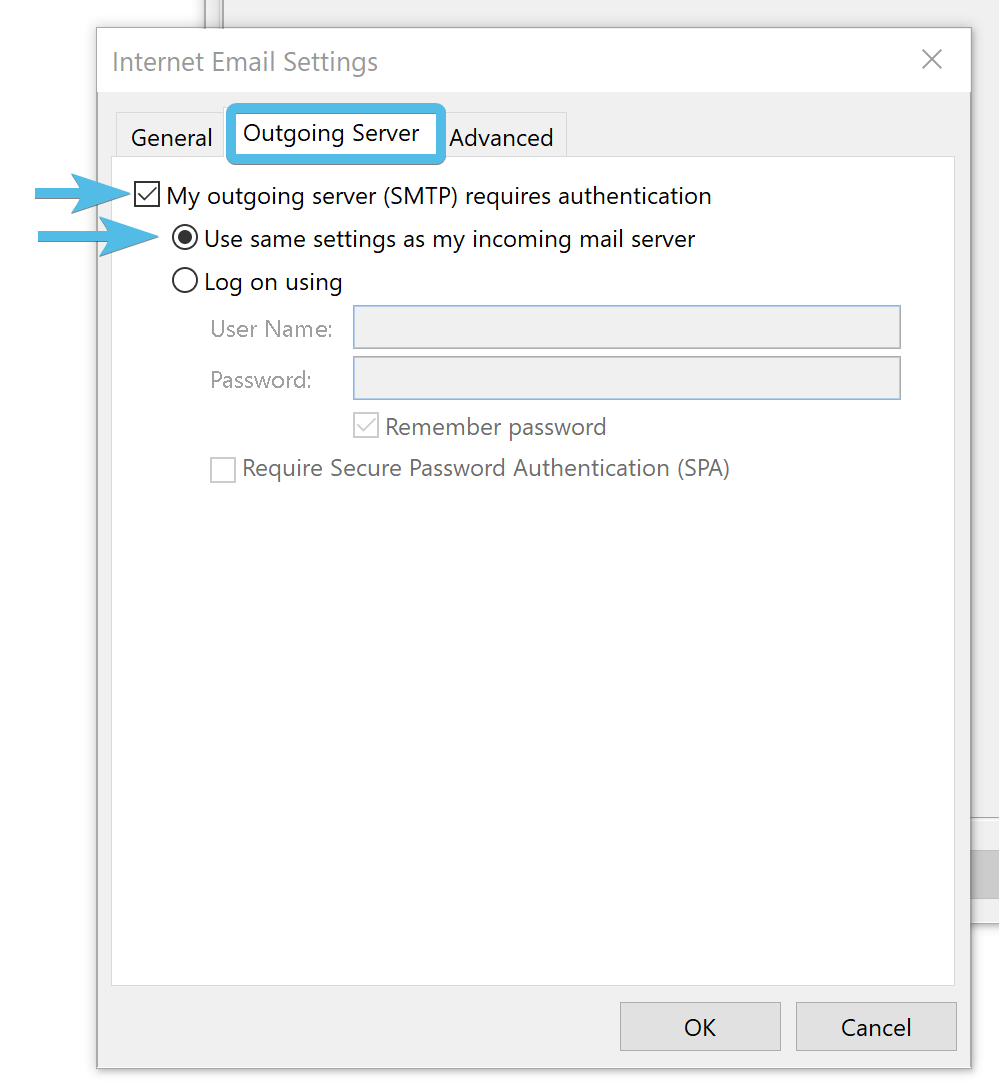 Step 6
Click OK.