Note
The following instructions cover the steps involved with changing the password in your Web Hosting powered by Plesk. If you need to change the password for a Professional or Classic Hosting email please read How do I change my email password?


Please note: All Plesk FAQs are displayed using the "Active List" view. There are three different view types to choose from in your control panel: Active List, Dynamic List and Classic List. If you would like to change the view type please click the wrench icon on the top right of your control panel and select your preferred view type.

Step 1.
Login to your Internic account and click Hosting Manager.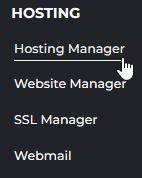 Step 2.
Click the green button that reads Control Panel. This will open the Plesk Hosting OS in a new tab.



Step 3.
Go to Mail.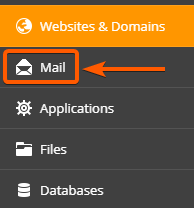 Step 4.
Click on the email account you would like to change the password for.

Step 5.
Specify a password consisting of fine or more Latin characters. Make sure to include a mix of upper and lowercase letters, numbers, and symbols to create a strong password.



Step 6.
Click OK.

Note
Anytime you change your email address password you will need to update the credentials in your email client. For assistance, please use our Email Setup Assistant.