To sync your Internic Cloud Email's calendar to your Android phone you will need to install the OX Sync App.
Step 1
Visit this link and install the OX Sync App.
Step 2
In the app tap Manual Setup (if you add the email address before tapping Manual Setup the app will not work).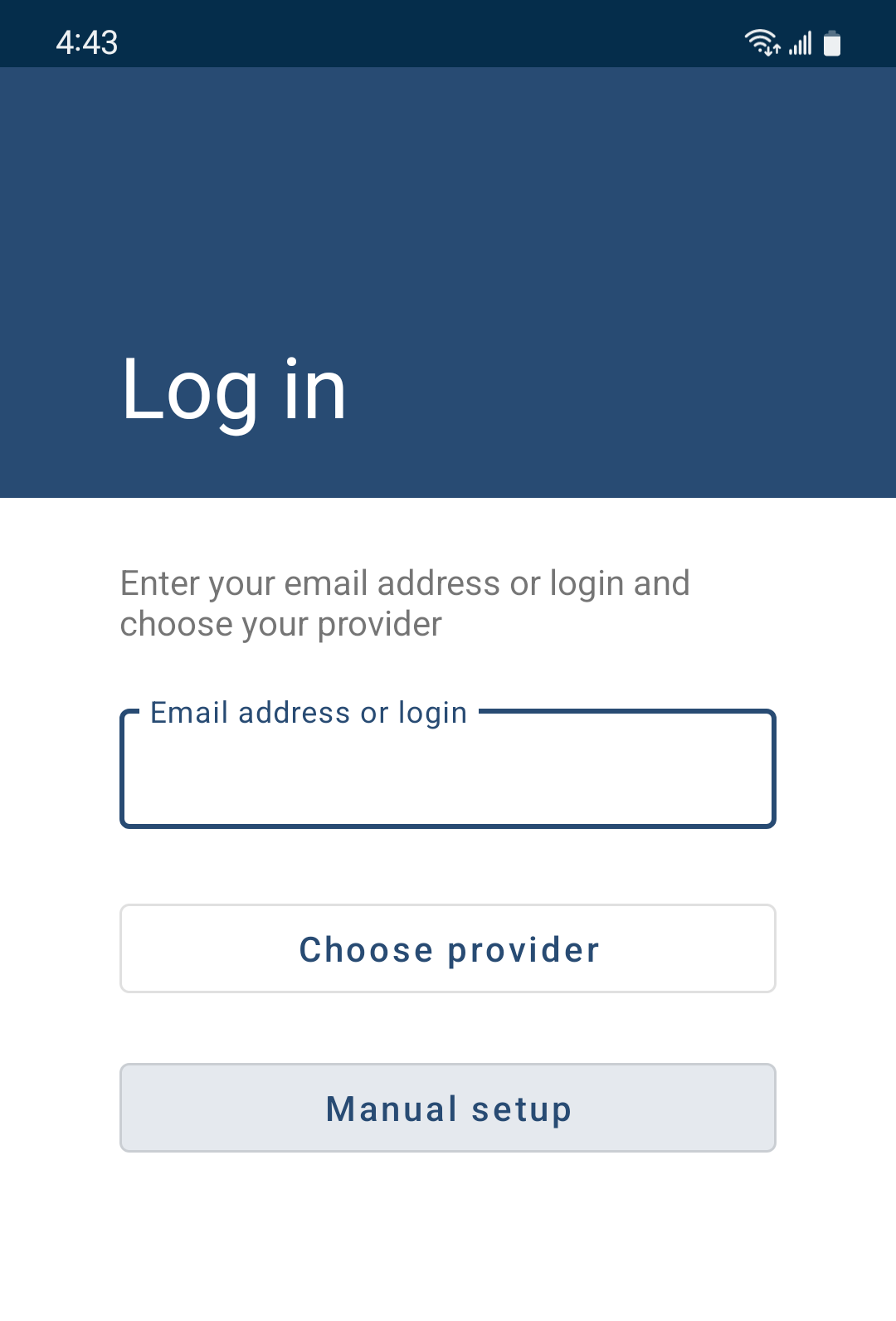 Step 3
Enter the following
Hostname or address: mail.internic.ca
Username: Your Internic Cloud Email address.
Password: Your password.
Tap Sign In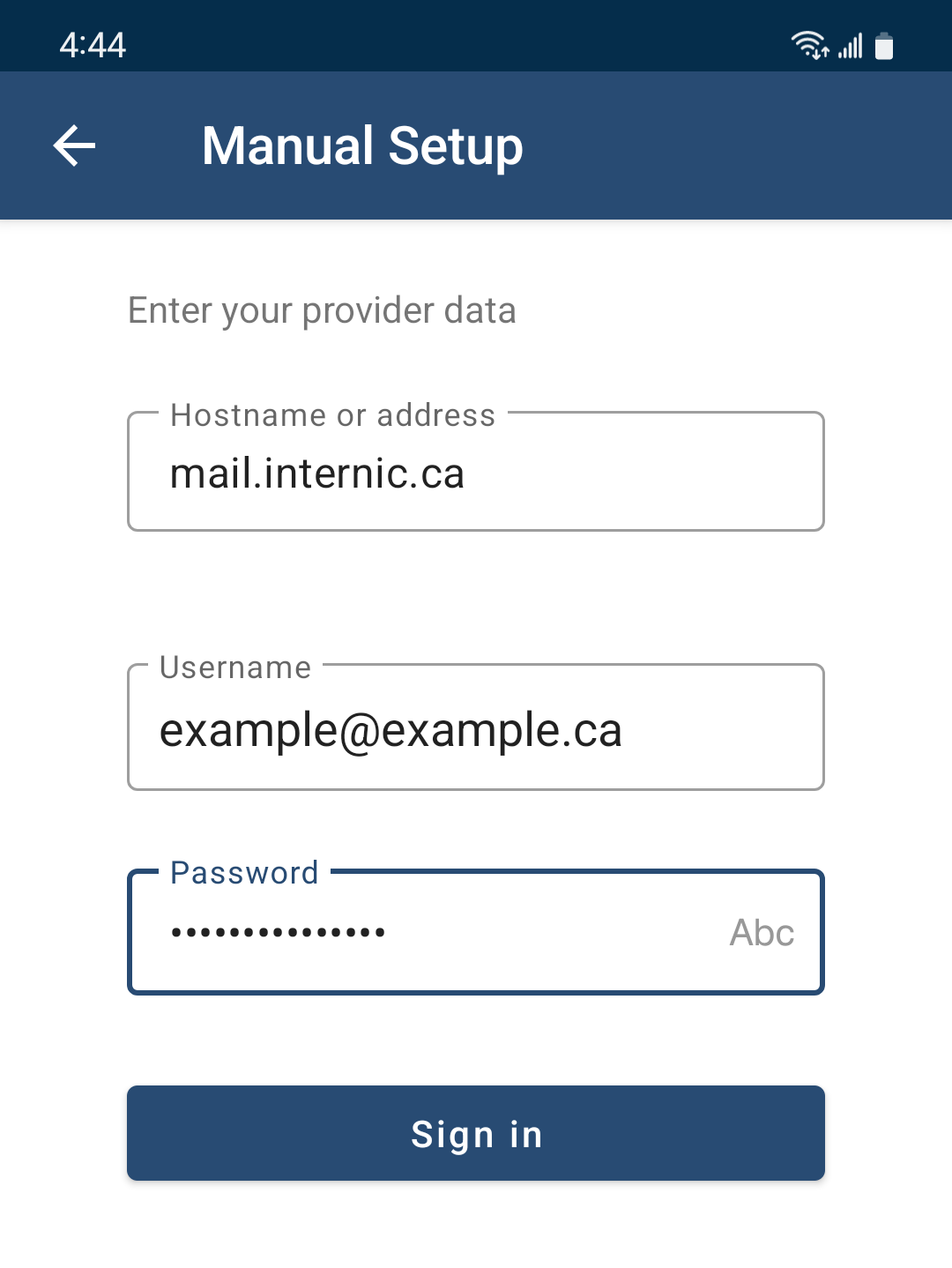 Step 4
So your phone does not hibernate the app and syncing continues, tap Open App info. On the App Info page unselect Remove permissions if app is unused then go back to the OX Sync App.