WordPress plugin developers are constantly releasing updates for their plugins. These updates are sometimes adding new features, keeping the plugin compatible with new versions of WordPress, and very often fixing security vulnerabilities. It's very important to keep your WordPress plugins up to date.
Please note: Managed WordPress packages will automatically keep your WordPress installation, plugins, and themes up to date.
Step 1
From your WordPress Dashboard click one of the update icons seen below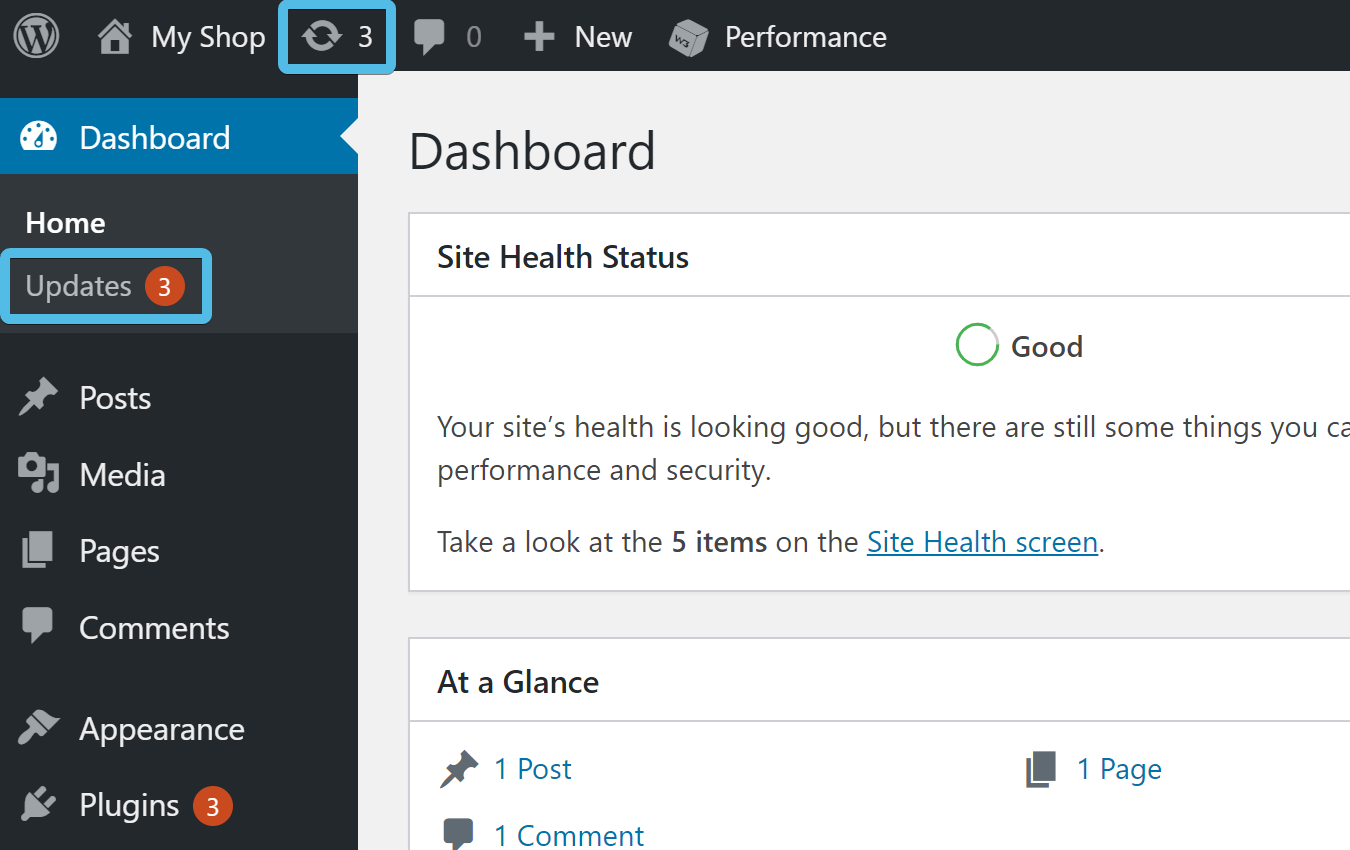 Step 2
Select All, or select the individual plugins you would like to update, then click Update Plugins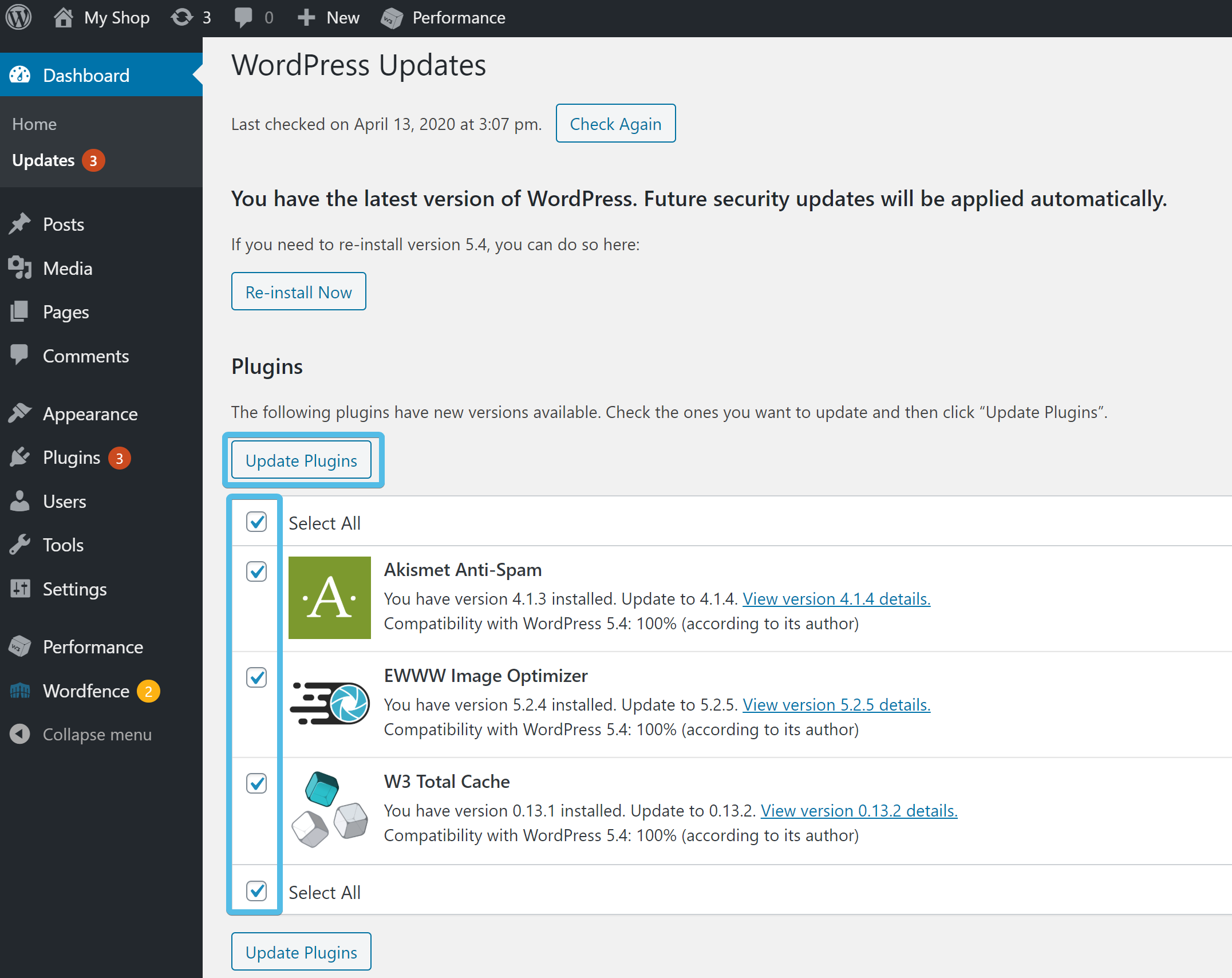 WordPress will update the selected plugins and on the next page will tell you which were successfully updated.