Please note: All Plesk FAQs are displayed using the "Active List" view. There are three different view types to choose from in your control panel: Active List, Dynamic List and Classic List. If you would like to change the view type please click the wrench icon on the top right of your control panel and select your preferred view type.
What is LetsEncrypt?
LetsEncrypt is a certificate authority which creates free SSL certificates. LetsEncrypt certificates are domain verified certificates with 2048 bit encryption. LetsEncrypt certificates last 90 days, and the Plesk LetsEncrypt extension will try to automatically renew any LetsEncrypt certificates which have been created.
How do I install the SSL?
Step 1
Log into your Plesk Control Panel and go to your domain. In Hosting Settings make sure SSL/TLS Support is selected. If SSL/TLS Support is not enabled, your site will not be able to use SSL.
To ensure your website automatically redirects to the URL that uses the SSL, you can enable Permanent SEO-safe 301 redirect from HTTP to HTTPS. Click Save.

Step 2
Click on the SSL/TLS Certificates beneath your domain name.
Step 3
Click the Reissue Certificate button
Step 4
Click on the Get it free button
Step 5
Check the box to Secure the domain name, Include a "www" subdomain for the domain and each selected alias, and Secure webmail on this domain. You may choose to check Secure the wildcard domain if you wish but it is not necessary for most domains, especially if you do not have a wildcard record.
Then click Get it free.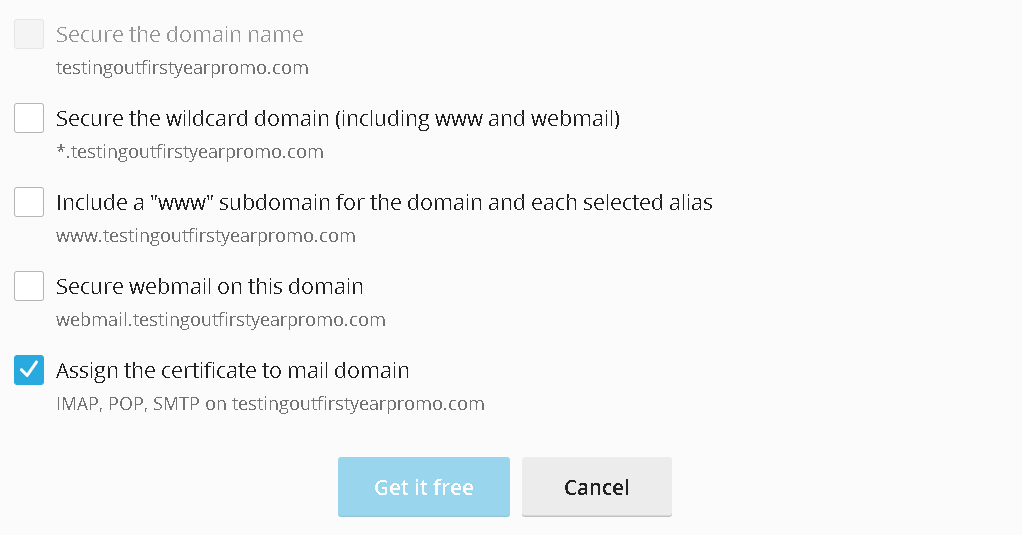 Step 6
Plesk will let you know that it is going to add a DNS record. If the domain's DNS zone is elsewhere, you can copy the record from this page and add it at the correct host, then click Continue.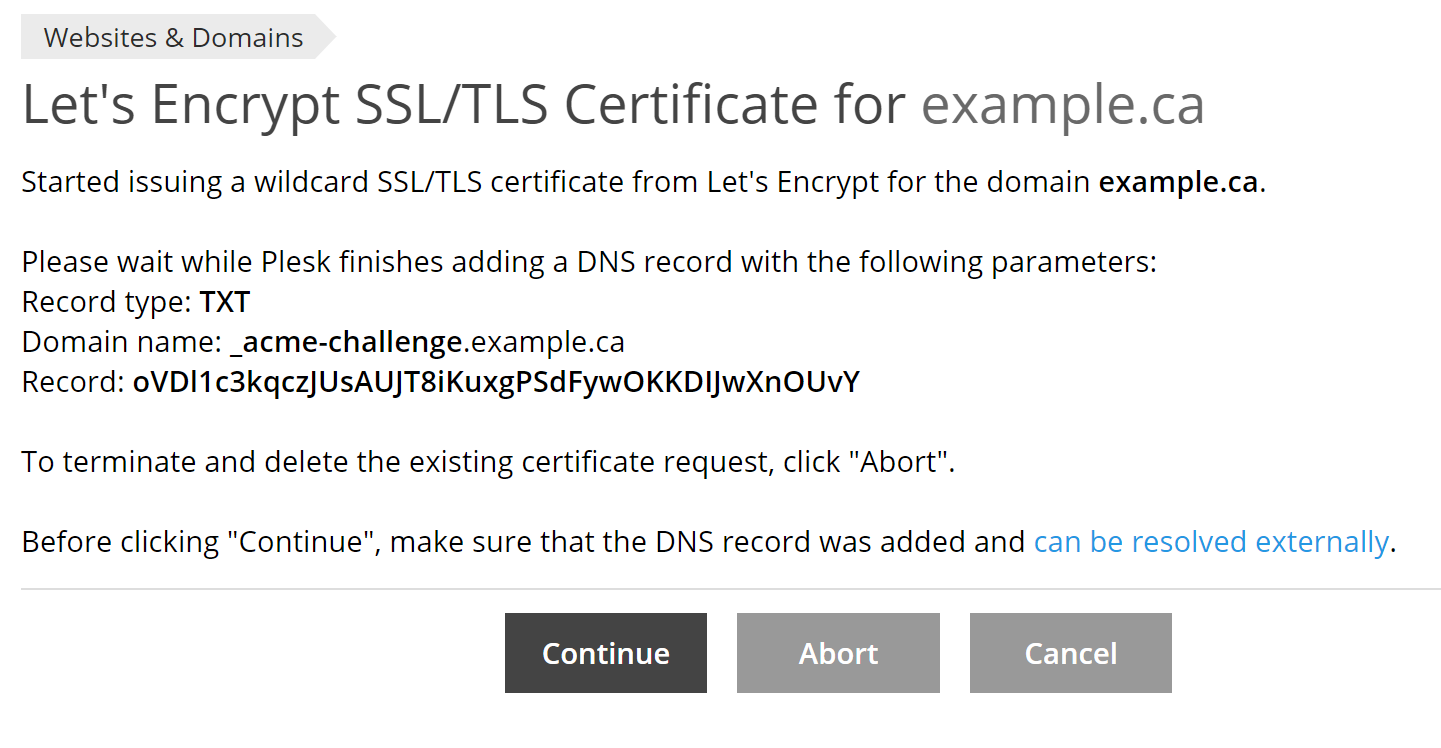 LetsEncrypt renewals
The LetsEncrypt extension will try to renew the certificate automatically, however you can renew the certificate at any time you choose. If the automatic renewal fails (due to server trouble, DNS was pointed elsewhere, etc.) you can simply click the Reissue Certificate button (from Step 3) again, and then Get it free.
Click here to see how to change your Plesk Views:
https://support.internic.ca/hc/en-us/articles/7707070001435-How-do-I-change-my-Plesk-view-mode-