Please note: All Plesk FAQs are displayed using the "Active List" view. There are three different view types to choose from in your control panel: Active List, Dynamic List and Classic List. If you would like to change the view type please click the wrench icon on the top right of your control panel and select your preferred view type.
IP address banning (Fail2Ban) is an automated way to protect your server from brute force attacks. Fail2Ban uses regular expressions to monitor log files for patterns corresponding to authentication failures and other errors that are considered suspicious.

If an IP address makes too many login attempts within a time interval defined by the administrator, this IP address is banned for a certain period of time. Fail2Ban can also update firewall rules and send email notifications. When the ban period is over, the IP address is automatically unbanned.
If you are setting up a new email and find it not working, it's possible you've accidentally become blocked on your own server.
Step 1
You can find your public IP address by simply going to Google and searching "my ip".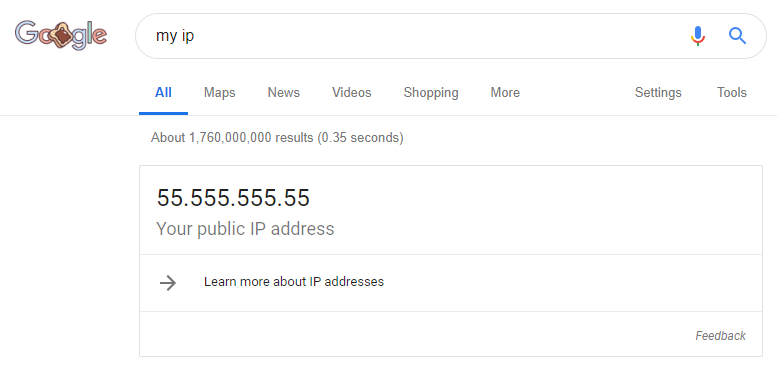 Step 2
Log into your VPS Control Panel. In your Internic account go to Hosting Manager and click on Control Panel.
Step 3
Click on Tools and Settings on the left.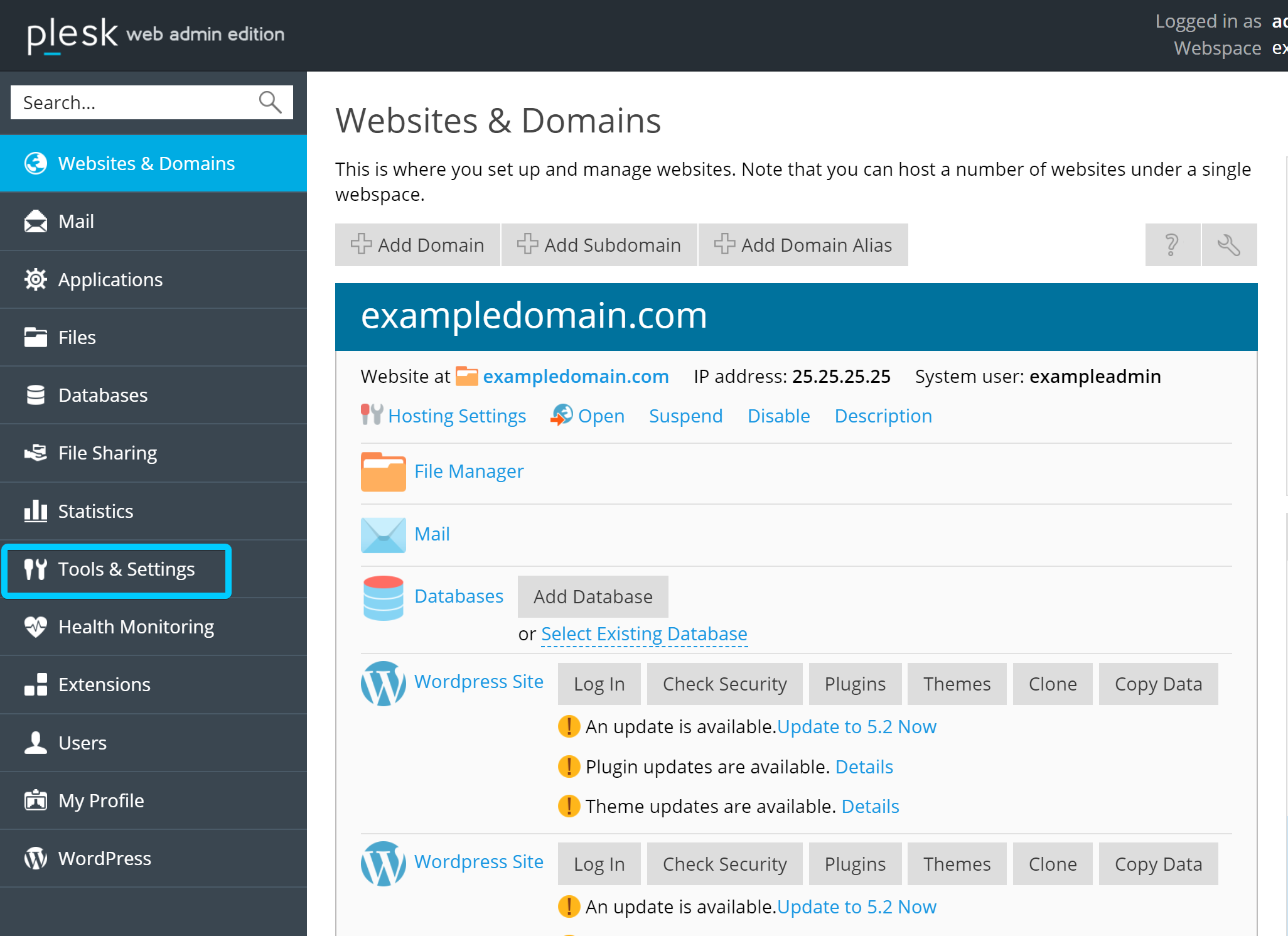 Step 4
Click IP Address Banning (Fail2Ban)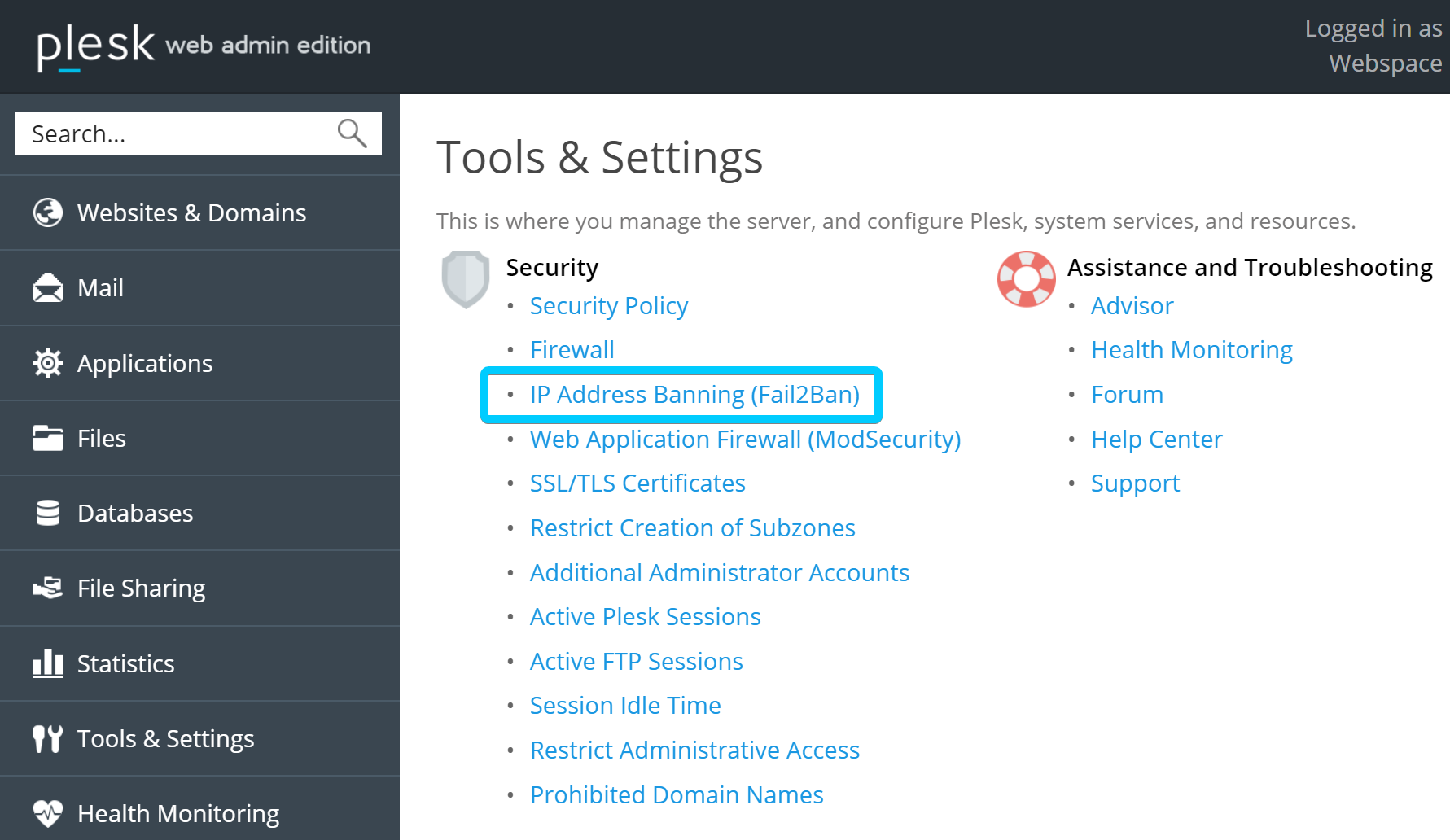 Step 5
Look for your IP address in the list. If it's there, select it, and click Move To Trusted IPs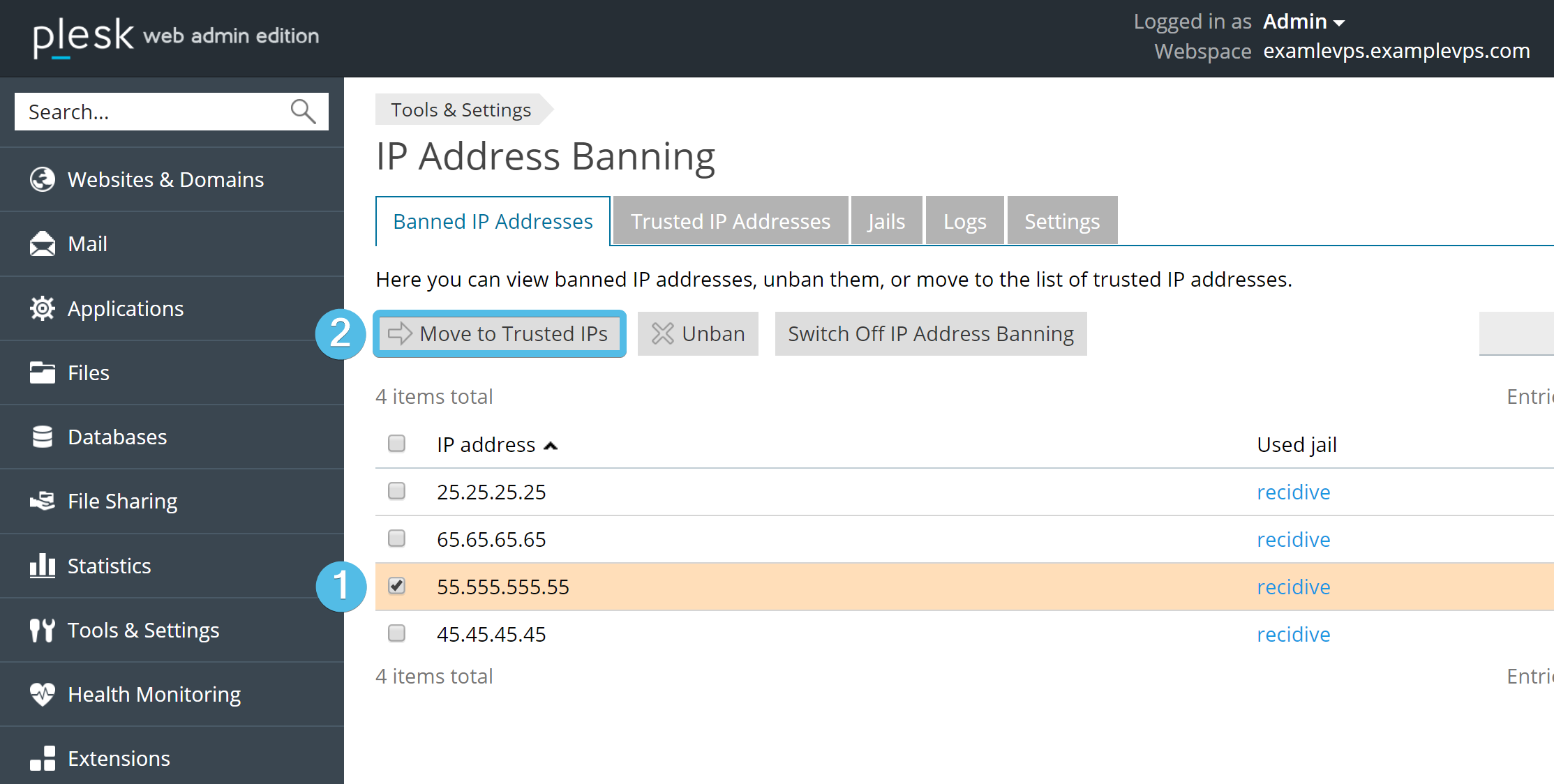 Click here to see how to change your Plesk Views:
https://support.internic.ca/hc/en-us/articles/7707070001435-How-do-I-change-my-Plesk-view-mode-