Step 1.
Click Thunderbird in the top left and then Preferences.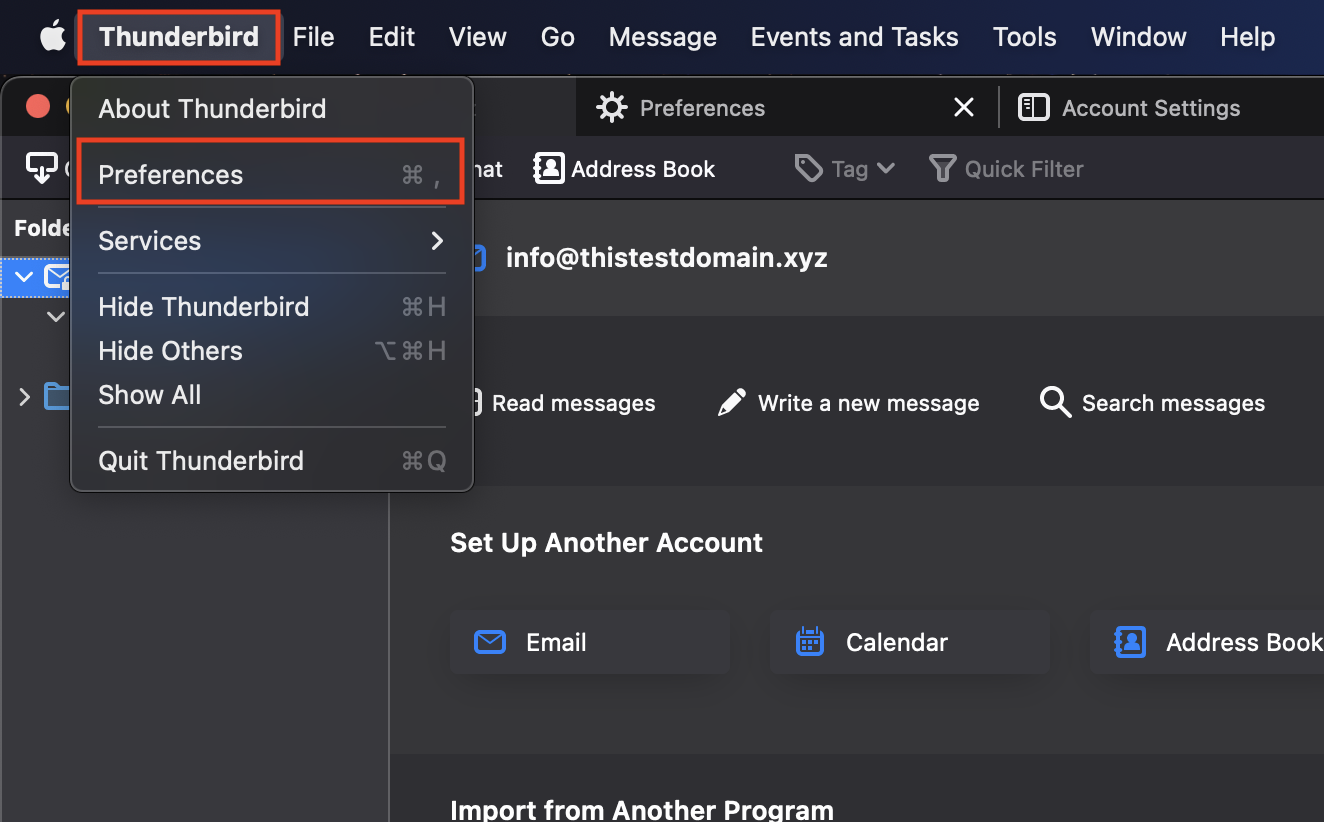 Step 2.
Click on Account Settings.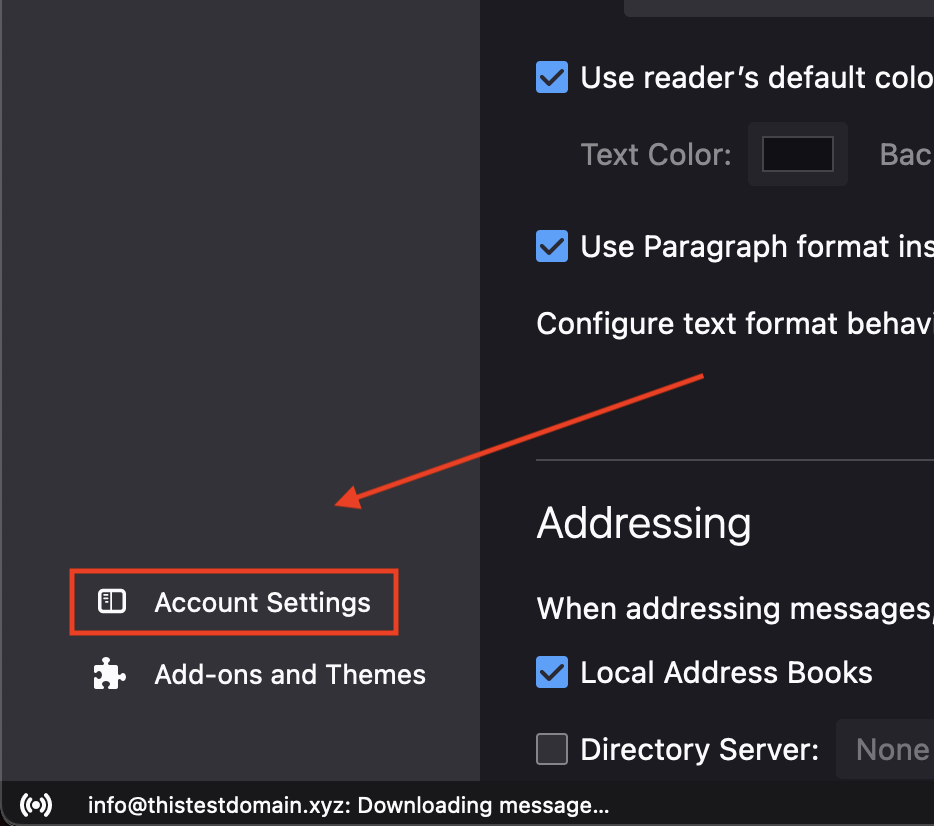 Step 3.
Click on Server Settings under your mailbox and change the following:
Server name

: imap.internic.ca

Port

: 993

Connection security

: SSL/TLS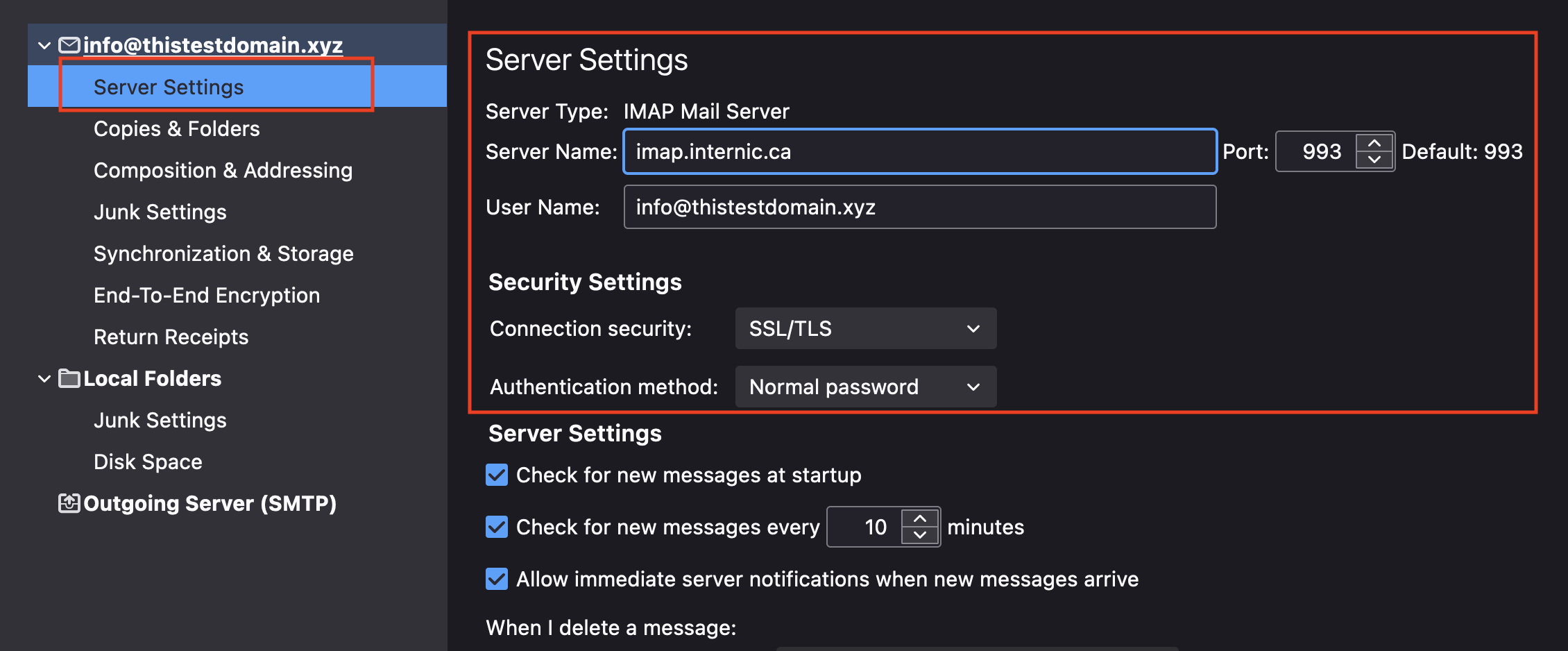 Step 4.
Click on Outgoing Server (SMTP) at the bottom of the list.
Step 5.
Find the mail server for securemail.internic.ca* that you're using for your email address and click Edit.
*your mail server might say mail.yourdomain.com (ie, if your domain is example.com your mail server might be mail.example.com)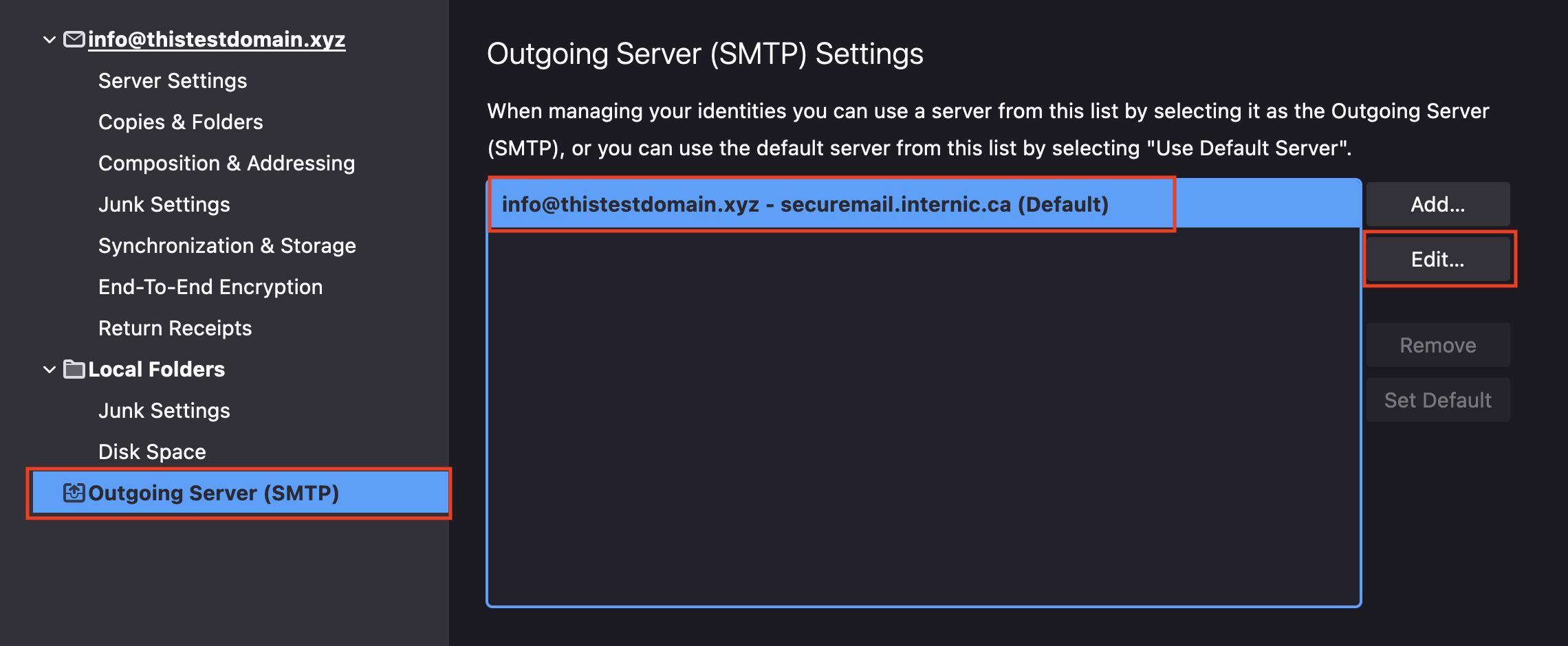 Step 6.
Change the following and then click Ok:
Server name:

smtp.internic.ca

Port

: 587

Connection Security

: STARTTLS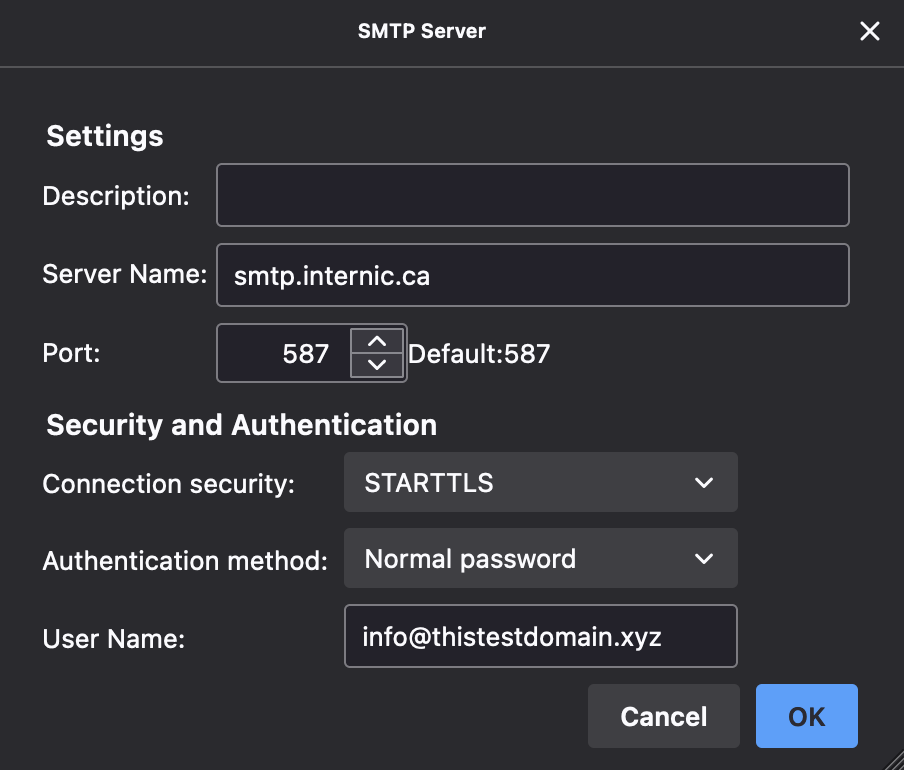 Step 7.
Click Ok.